KALTENBACH GROUP –
BE CONFIDENT IN THE KNOWLEDGE THAT WE HAVE 130 YEARS OF EXPERIENCE
As a German family-owned company with 130 years of experience in metalworking, KALTENBACH is able to face the challenges posed by a constantly changing global market, with complete confidence.
With more than 22 offices and 10 subsidiaries, KALTENBACH is now able to offer superior consultation and service to customers, in a wide variety of industries (metals production, metal construction, mechanical engineering, plant engineering and construction, steel trading, vehicle production).
ORIGINS & HISTORY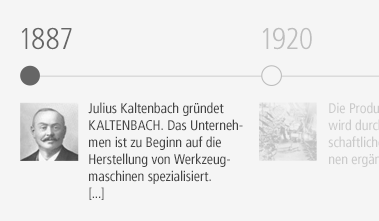 Main Shareholder Zobel Values AG
In 2017 Zobel Values takes over KALTENBACH as main shareholder to develop the company long-term and sustainably. The strategic investor represents a well-established, major industrial group, active in manufacturing machinery and plant engineering. Zobel Values pursues exclusively long-term objectives and with its investments it represents traditional values, medium-sized enterprise and sustainable growth.
EXECUTIVE BOARD KALTENBACH GROUP
INTERNATIONAL SALES CENTRE