Highly efficient profile and plate processing, combined with pre-blasting
Complete steel processing line for the bridge building sector
Highly efficient and most environmentally friendly. With this unique combination of machines, it is possible to produce plates and profiles, including the required holes and welding edges. Using this line, you will be able to realize the lowest cost of ownership. Thanks to accurate grippers and the robust structure of the system, you will be able to make high-quality parts, within the recommended tolerances. 
Plates are processed in the KF 2628 Plate Processing Center, enabling to mill, drill and cut, plasma or oxyfuel. With the powerful KDP 1036, you can drill and mill on profiles and box sections, from 3 sides. Before welding, all the parts will be thoroughly cleaned via the ECO Blaster 3008. 
In this way, you will be able to supply first class, sustainable end products for the bridge building sector.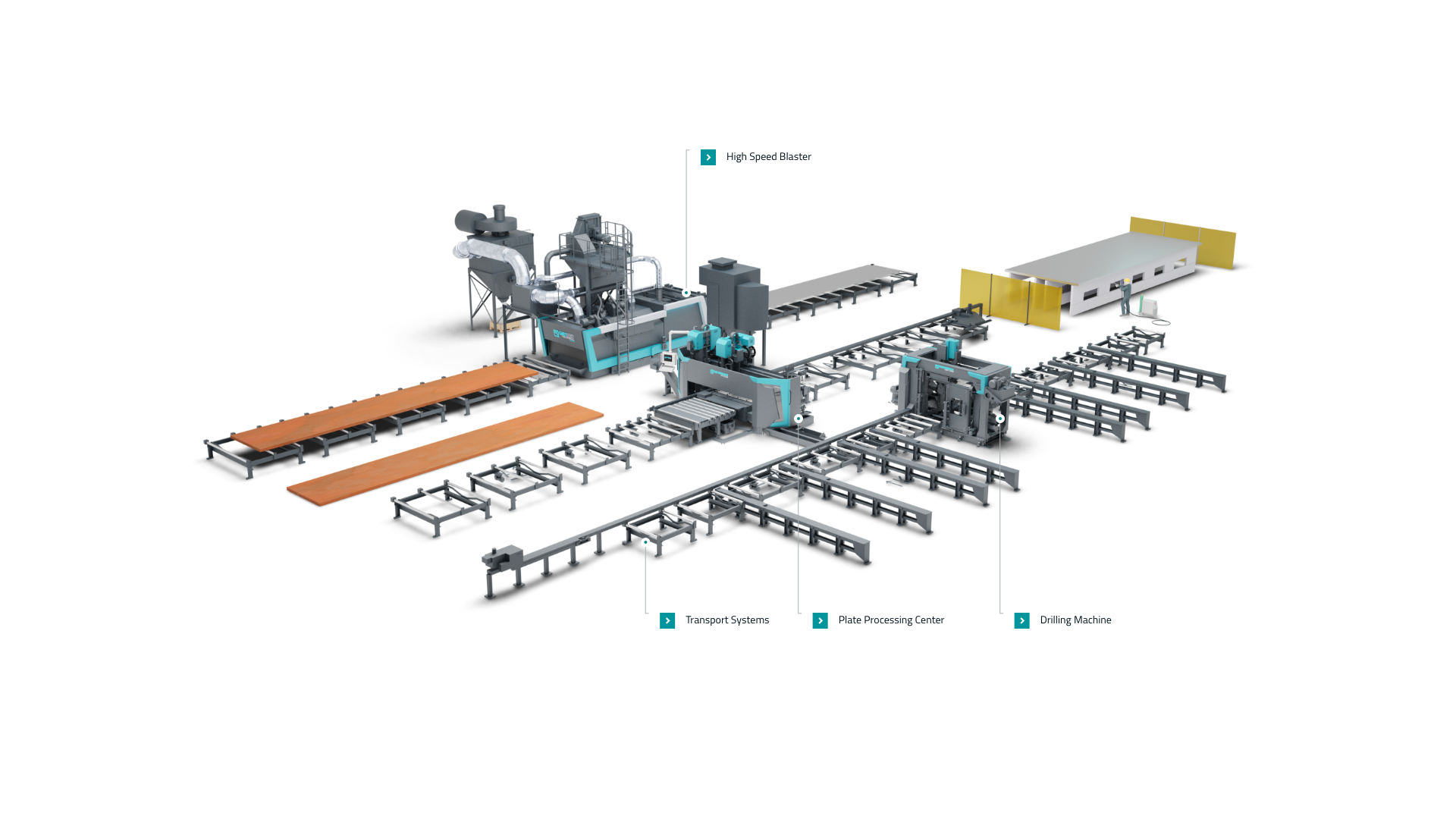 Automated solutions for each level of requirement

Environmentally friendly and resource-saving products

Speed, quality, precision

Successful plant integration within your production environment

We know how to boost your efficiency and productivity

Developed for strong performance

Advanced process monitoring systems

We guarantee the quality of your steel!

Highly efficient painting and drying systems

Constructed to meet your individual needs

Total versatility, high-end cutting techniques

Optimal availability and performance

Optimal shot blasting results, low running costs

We are there - wherever you need us

Committed support and professional advice

Total design consultancy and customized solutions

Over 135 years of accumulated know-how

Cutting-edge sawing, drilling and plate processing technology

Integrated high-quality solutions for the steel industry