Highly reliable and durable constructions
Perfect production systems for crane building
When producing a lot of holes and parts in high volume, the KPSA range will be best equipment for processing angle profiles and flat material. With their robust construction, the machines are designed for a long service life. Highly efficient systems for top level steel products. The KF range enables you to produce a complete set of reinforcing plates. Moreover, with the optional double head, it is possible to process 2 identical parts simultaneously. Using the milling option, high accurate weld preparation as well as production of slot holes can be effected. With our unique drilling unit, you will be able to drill till 50 mm diameter and to apply thread in the holes. After the truss is welded together, it can be cleaned of all sides by the 3D Blaster, in order to come to a perfect end product.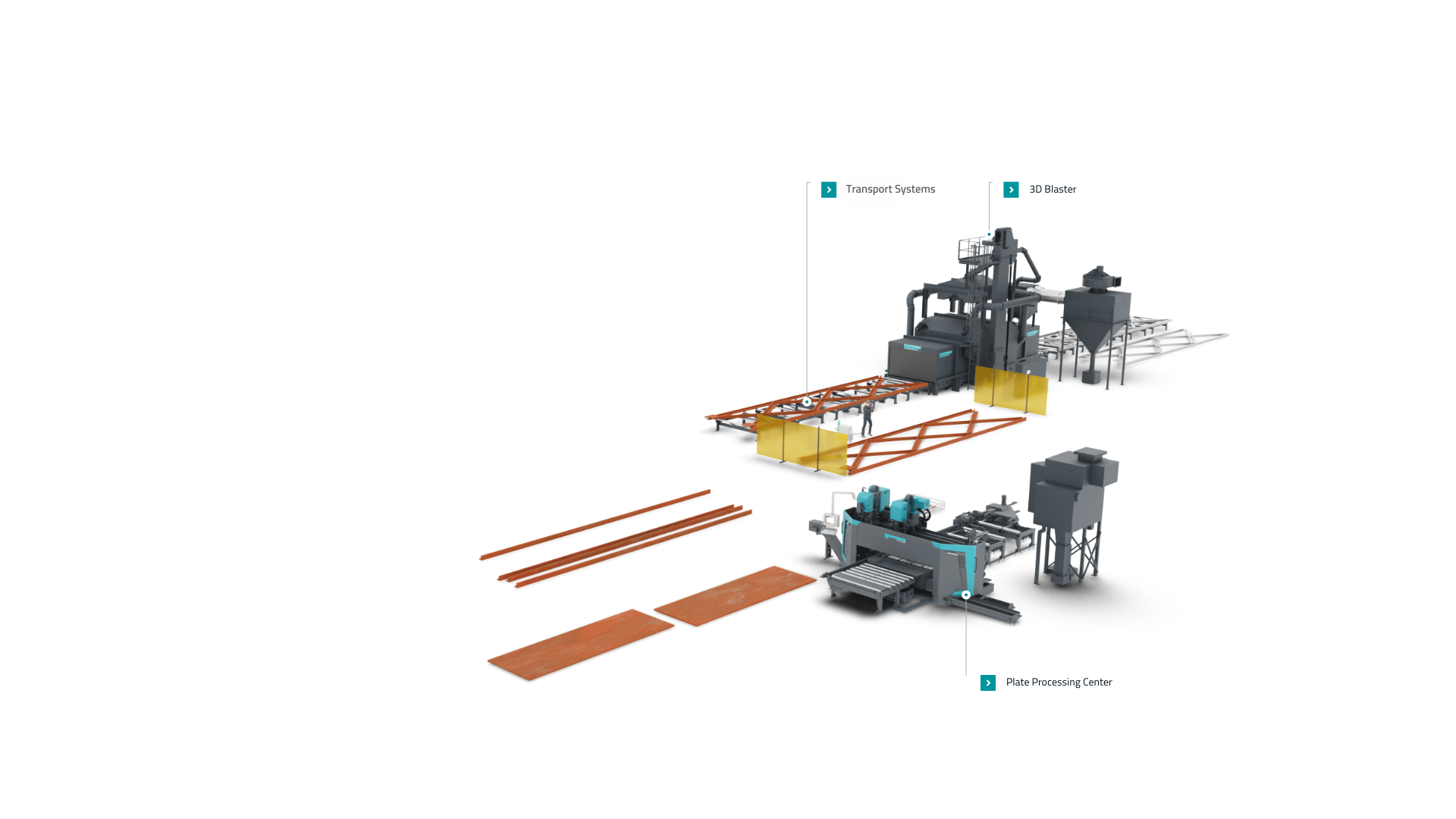 Total design consultancy and customized solutions

Advanced process monitoring systems

Committed support and professional advice

Over 135 years of accumulated know-how

Optimal availability and performance

Integrated high-quality solutions for the steel industry

Optimal shot blasting results, low running costs

Constructed to meet your individual needs

Successful plant integration within your production environment

Speed, quality, precision

Environmentally friendly and resource-saving products

We are there - wherever you need us

Automated solutions for each level of requirement

Highly efficient painting and drying systems

We know how to boost your efficiency and productivity

Cutting-edge sawing, drilling and plate processing technology

Developed for strong performance

Total versatility, high-end cutting techniques

We guarantee the quality of your steel!