Product Portfolio
Robotic Handling System ECO 1504 - RHS
Automate your handling for the shot blasting process.
Innovative robot with magnetic gripper and visions system for loading and unloading steel parts.
Benefits at a glance
Suitable for loading and unloading products on racks
Hybrid solution – during shot blasting of beams, racks can be filled automatically
Optimal shot blaster filling
Increased uptime of shot blaster
Enables unmanned production
Enhanced ergonomics
Improves the economics of your production
User-friendly system, easy to maintain
Option for refit in existing solutions
Reduction of open slots in shot blasting process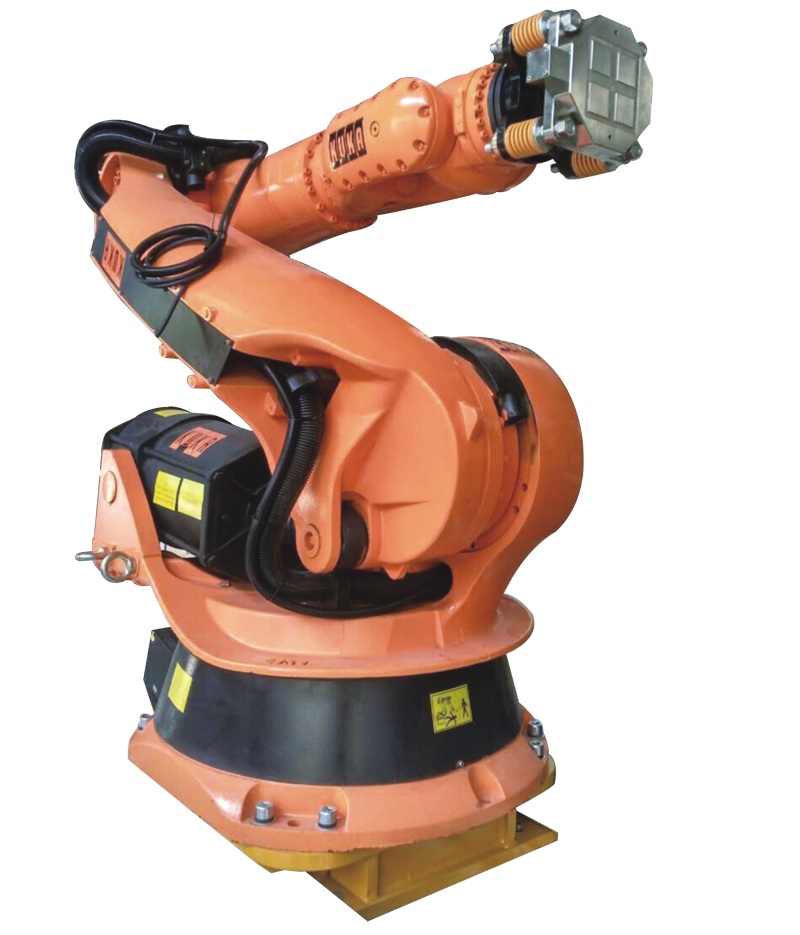 Download Leaflet
Magnetic Gripper

Magnetic handling of steel parts

Optical detection system

Measuring the components and position
Transmitting the coordinates to the robot for picking and placing

Robot controller

Controlling the robot cell including platform and safety guards

Safety area

Protecting persons against moving parts of machine and equipment
Preventing damage to machines and equipment

Robotic Handling System - Options

GIETART ECO Blaster 1504

Typically used by steel trade and construction companies.
The ultimate fast mover of GIETART's successful shot blasting program. This cost-effective, compact system will bring you a fast pay-back time, even if you are not running 5 day 3 shift operations at this moment. With its durable construction and high-quality blasting process, you will be able to produce a wide variety of first class steel products.
Constructed to meet your individual needs

Advanced process monitoring systems

Optimal availability and performance

Environmentally friendly and resource-saving products

Developed for strong performance

Successful plant integration within your production environment

We are there - wherever you need us

Over 135 years of accumulated know-how

We guarantee the quality of your steel!

Total design consultancy and customized solutions

Highly efficient painting and drying systems

Speed, quality, precision

We know how to boost your efficiency and productivity

Committed support and professional advice

Optimal shot blasting results, low running costs

Integrated high-quality solutions for the steel industry

Cutting-edge sawing, drilling and plate processing technology

Total versatility, high-end cutting techniques

Automated solutions for each level of requirement