Product Portfolio
GIETART ECO Primer 3004
Complete painting in a single pass
Workspace [mm]: 3,000 x 600 and number of spray guns: 4
Perfect combination with your GIETART ECO Blaster
- Substitute for KPC
Benefits at a glance
Optimal pre-heating, painting and drying results
Suitable for water and/or solvent based paints
Highly efficient, cost effective and competitive system
Sensor driven system for painting various types of steel products
Optimal interface between shot blasting and painting system
Extendable with VOC air treatment systems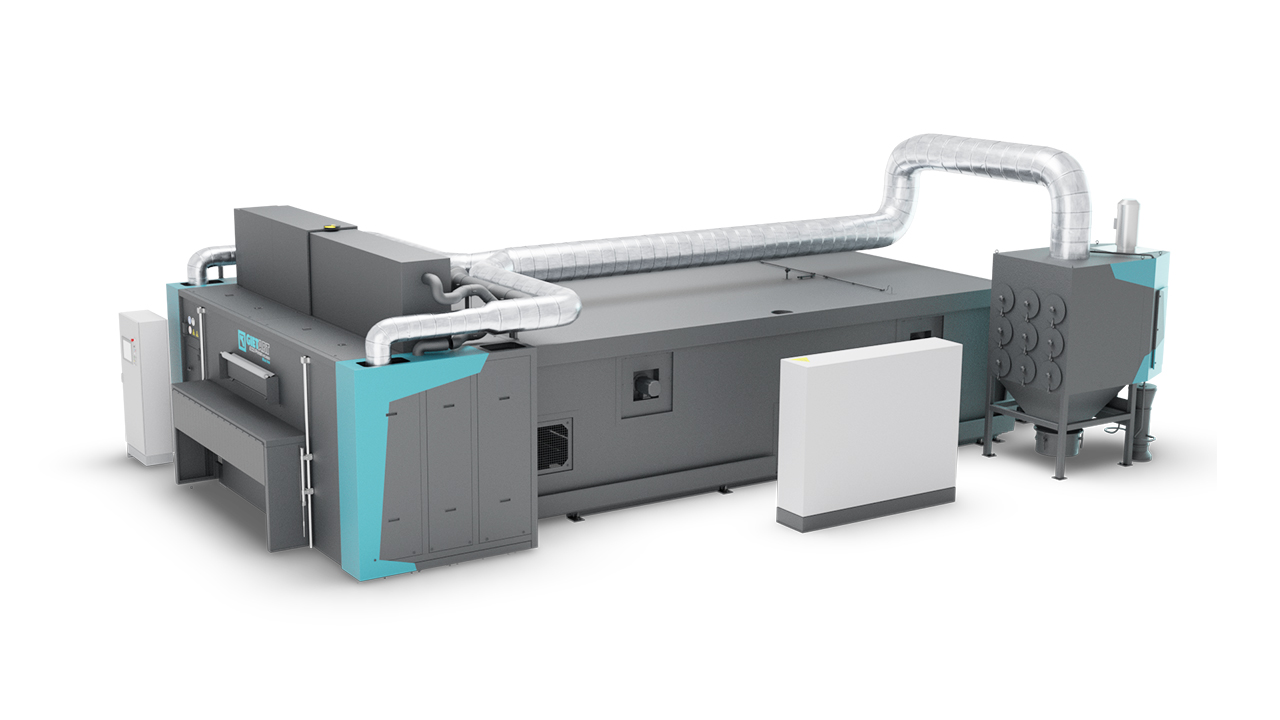 Fast, efficient and cost effective coating

Unique airless spray guns
Minimum overspray
Considerable reduction of paint consumption
Improved working and environment conditions

High-end mixing and filtering systems

Quick change of paints possible
Minimum paint consumption
Safe processes
High-tech assistance

Blue line

A most environmentally friendly edition

Tuned

Optimized solution for 25% more output

7-year warranty

Unique edition for extended service life

Improved coating quality

Highly energy efficient pre-heating system
Shorter drying times
Significantly reduced heating costs
First class steel products

Optimal process flow

Highly efficient roller conveyor systems
Suitable for different materials
Effective batch preparation
Considerable reduction of down time

GIETART ECO Primer 2504

Developed to protect your products, our cost-effective, environmentally friendly solutions for painting and drying. The GIETART ECO Primer range takes care of complete material painting in one single movement. Smart solutions in respect of paint consumption, drying times and maintenance, enable you to enjoy the lowest cost of ownership with this system.
GIETART ECO Primer 3004
Video
Committed support and professional advice

We guarantee the quality of your steel!

Successful plant integration within your production environment

Speed, quality, precision

Developed for strong performance

Total design consultancy and customized solutions

Integrated high-quality solutions for the steel industry

Environmentally friendly and resource-saving products

Cutting-edge sawing, drilling and plate processing technology

We know how to boost your efficiency and productivity

Constructed to meet your individual needs

We are there - wherever you need us

Advanced process monitoring systems

Total versatility, high-end cutting techniques

Automated solutions for each level of requirement

Optimal shot blasting results, low running costs

Optimal availability and performance

Highly efficient painting and drying systems

Over 135 years of accumulated know-how
NEW DESIGN
Welcome on the new KALTENBACH website!
Fresh, modern and innovative. With creative, integrated high-quality solutions for the steel industry. Showing passionate people, working on powerful machines, with an exciting new design.
Feel free to explore our new website and let us know what you think!
Go to website