Nederland
Field Service Engineer
Reference number 2021-0603
Field Service Engineer
Door de ingezette ambitieuze groei van onze organisatie is de behoefte ontstaan ons team verder uit te breiden.
Wij zijn daarom op zoek naar een:
Field Service Engineer:
Het werk houdt in:
Zelfstandig of met je collega pleeg je onderhoud aan bestaande straalmachines bij de klant op locatie of verzorg je de opbouw en inbedrijfstelling van nieuw geleverde  staalstraal machines en bijkomende installaties op locatie bij de klant.
Dit zijn de verantwoordelijkheden:
Opbouwen van een complete of deel van een staalstraal machine met bijbehorende transportsystemen, conserveringslijn, mechanisch, elektrisch, pneumatisch en hydraulisch.
Afstellen en inbedrijf stellen van deze installaties. Scholen van toekomstige bedieners.
Oplossen van machinestoringen eventueel in overleg met collega's, servicecoördinator en manager. Aanleveren van benodigde gegevens voor modificatie en het uitvoeren van deze.
Verrichten van service, reparatie- en controle werkzaamheden aan geïnstalleerde machines. Storingen oplossen in mechanische, electrische, pneumatische of hydraulieke onderdelen.
Verantwoorden van tijd en kosten per project, invullen van oplever documenten en verwerken van bijbehorende onkostendeclaratie.
Rapporteren van bevindingen als input voor structurele product- en procesverbeteringen.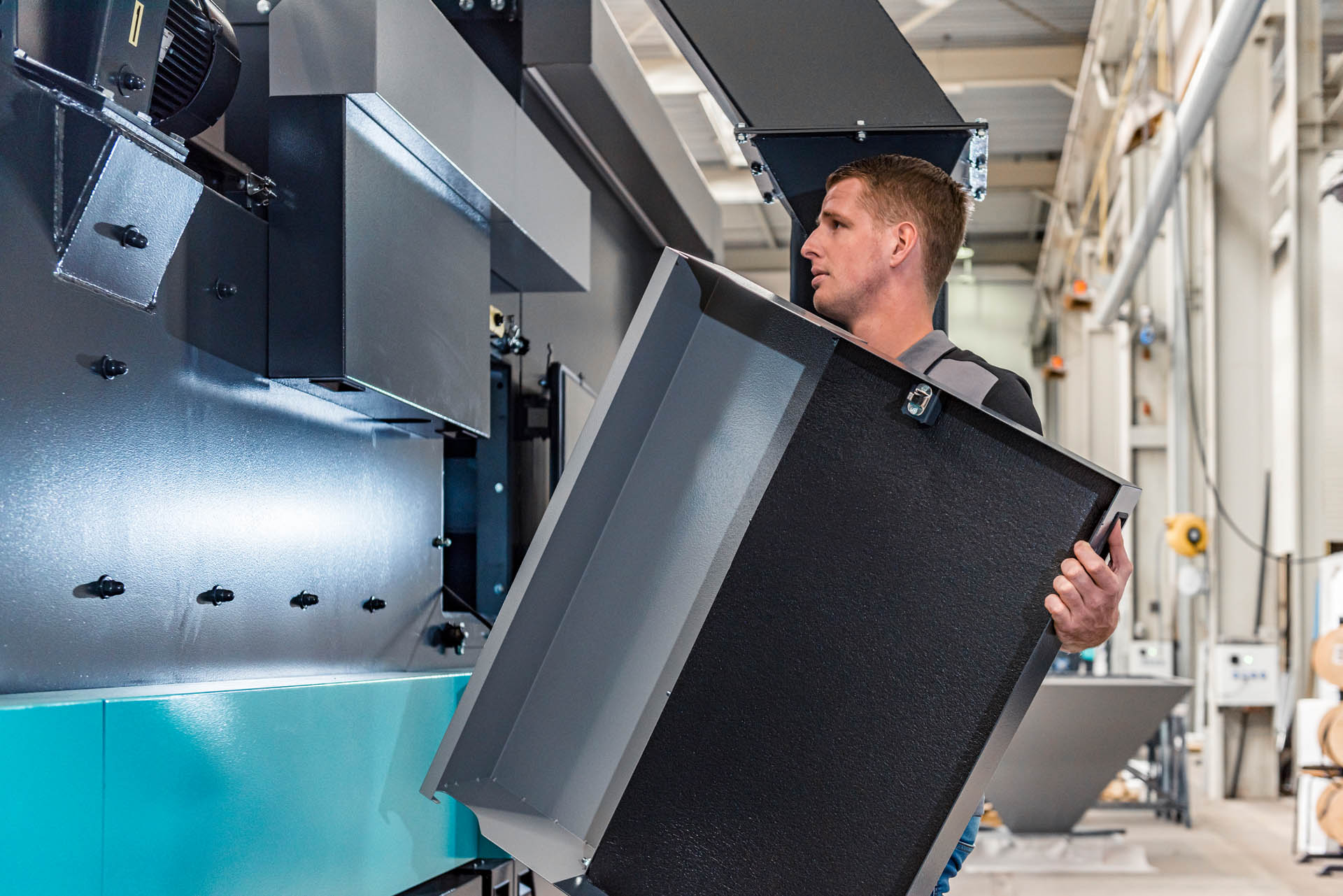 Dit zijn jouw competenties en kwaliteiten:
Functie-eisen:
Een MBO niveau 4 opleiding (werktuigbouwkunde/electrotechniek) en aantoonbare werkervaring.
Vaardigheid tot het adequaat verhelpen van storingen en tijdig opleveren bij de klant.
Bespreken van de werkzaamheden en voorkomende problemen met de servicecoördinator en collega's en voorstellen doen tot verbeteringen.
Het aansturen tijdens montage en scholen van andere operators/hulp-monteurs, beschikbaar gesteld door de klant.
Beheersing van boog en MIG/MAG lassen.
Zelfstandigheid en bereidheid om regelmatig van huis te zijn en te verblijven in het buitenland.
Beheersing van de Duits en Engelse taal en een rijbewijs B.
Kwaliteiten:
Plannen van eigen werkzaamheden en anticiperen op mogelijk optredende calamiteiten.
Probleemanalyse en oordeelvorming
Resultaat- en kwaliteitsgerichtheid
Tactisch klantgericht gedrag
Vasthoudendheid
Zelfredzaamheid
Dit bieden wij jou:
Een passend salaris en goede overige arbeidsvoorwaarden.
Een aanstelling met uitzicht op een vast contract.
Werken in een jonge gedreven organisatie die volop in ontwikkeling is en gekenmerkt wordt door haar informele karakter.
Een afwisselende baan als ambassadeur van ons bedrijf.