Hengelo
Laseroperator (fulltime)
Reference number 2023817
Dit zijn jouw werkzaamheden:
Wij zoeken een enthousiaste laseroperator met passie voor techniek. In deze functie ben je zelfstandig verantwoordelijk voor het instellen en bedienen van de (Bystronic) lasersnijmachine. Samen met je collega's zorg je voor de aanvoer van het te snijden materiaal en het lossen van de gesneden delen.
Korte omschrijving van de werkzaamheden:
Instellen en bedienen van de Bystronic lasersnijmachine
Je bent er mede verantwoordelijk voor dat de gestelde planning behaald wordt en de materialen tijdig gereed zijn
Controleren van de uitgevoerde werkzaamheden met behulp van meetgereedschappen
Inpakken van ruwmateriaal in het geautomatiseerde afgiftesysteem
Uitpakken van onderdelen uit de lasersnijmachine
Schoonhouden en preventief onderhoud van de machine
Indien nodig ben je bereid om de afdeling voorbewerking te ondersteunen bij de diverse werkzaamheden zoals kanten, boren en zagen. Heb je hiervoor nog onvoldoende kennis, dan helpen we je daarbij!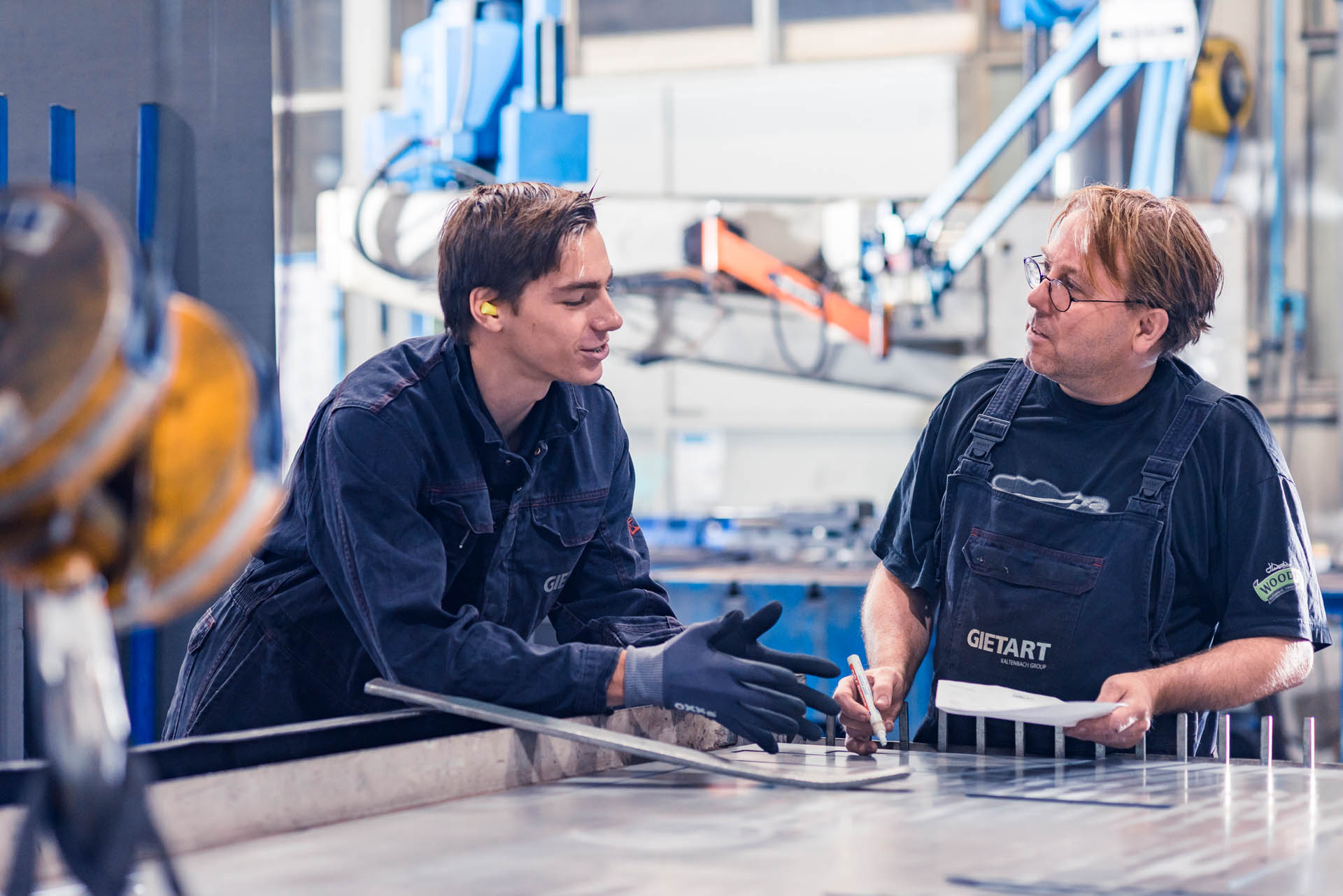 Jouw profiel:
Je hebt een afgeronde opleiding tot laseroperator of vergelijkbaar

Je spreekt en verstaat Nederlands

Je hebt enige jaren werkervaring in een soortgelijke functie
Je kunt werken op basis van tekeningen en werkopdrachten
Je bent een teamplayer
Je bent in het bezit van een heftruckcertificaat of bent bereid deze op korte termijn te behalen
Samen met ons wil je ervoor zorgen dat we de topkwaliteit leveren waaraan onze klanten gewend zijn.
Dit bieden wij jou:
Een verantwoordelijke baan waarbij je een belangrijke schakel in het productieproces bent
Wij bieden je een goed salaris, afgestemd op je opleiding en ervaring
Goede overige arbeidsvoorwaarden volgens de CAO Metalektro
Een baan bij een groeiende en ambitieuze organisatie, waarin je veel vrijheid en verantwoordelijkheid krijgt om invulling te geven aan je werkzaamheden
Flexibele arbeidstijden
Werken in een jonge gedreven organisatie die gekenmerkt wordt door haar informele karakter.
Ben jij enthousiast over deze functie en wil je er graag meer over weten? Wij maken graag kennis met je!